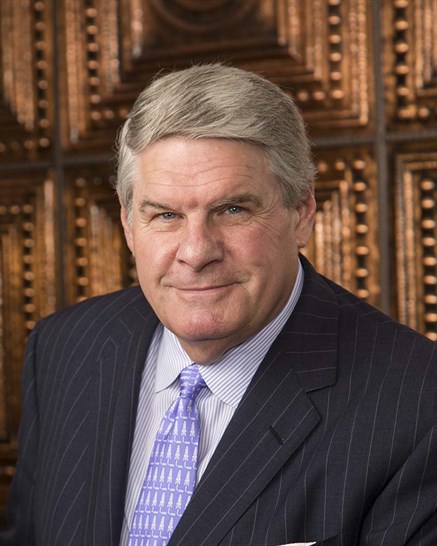 W. Byron Dunn
CEO and Founding Partner
Byron is founder and CEO of Tubular Synergy Group, LP, a privately held sales, marketing and supply chain services distributor of Oil Country Tubular Goods (OCTG) and Line Pipe products. Tubular Synergy was formed in January 2008.
He is also the retired President and CEO of Lone Star Steel Company which sold to U.S. Steel Corp in 2007. Byron joined Lone Star Steel as a sales trainee after graduating from the Neeley School of Business at Texas Christian University (1975). He received his MBA from the Edwin L. Cox School of Business at Southern Methodist University (1986) while continuing to grow his commercial responsibilities with the company. He was named VP Sales and Marketing in 1986, EVP Commercial in 1996 and then President and CEO in 1997 where he served until his retirement in 2007.
His career in OCTG and Line Pipe sales, marketing and manufacturing business spans over 40 years. He has served on numerous industry association boards including the Independent Petroleum Association of America (IPAA); American Petroleum Institute (API); National Ocean Industries Association (NOIA); Petroleum Equipment Suppliers Association (PESA) and the Metals Service Center Institute (MSCI). He presently serves on the IPAA finance and nominating committees and the Secretary of Energy's National Petroleum Council and chairs its finance committee.
Byron is a past chairman of the Committee on Pipe and Tube Imports (CPTI); past chairman and current member of the Dallas Wildcat Committee; and past president and a current member of the Dallas Petroleum Club. He is a member of the Fort Worth Wildcatters, a member of the TCU Energy Institute Board and a past chair of the Dallas and Southwest Affiliate Boards of the American Heart Association. He is on the advisory council of KidLinks, an oil and gas charity benefiting Children's and Cook's Children Hospitals and on the board of the Gene Stallings award benefitting the Rise School of Dallas.
In addition to these, Byron serves on the Board of Directors of Enerflex, Ltd, a publicly traded Calgary-based leading supplier of natural gas compression and oil and gas processing equipment.
Please varify that you are not a robot!